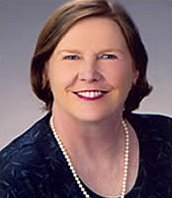 It is time for us to express our appreciation to Helen N. Parker for her valued service as an Alston-Pleasants Post-Graduate Scholars Fund Trustee.
Helen was appointed one of the Fund's initial Trustees and her current three-year term will end at the Fund's November 4, 2017, meeting in Chapel Hill.
Since her initial appointment in 2009, Helen has assisted with every effort that has been made to be of effective service to the Fund and to the Alston-Pleasants Community.
Now Helen will join Tasha Dickinson and Debbie Daniel, both former Fund Trustees, in continuing to support the Alston-Pleasants Community as a Fund Counselor.

The Hon. Lisa Blalock, the newly appointed Warren County Clerk of Superior Court, will, as one of her first Fund responsibilities, appoint a new Fund Trustee for a three-year term as Helen's successor.
While all Fund Trustees so far have been Alston-Pleasants Scholars, this is not a required  appointment eligibility criterion.
Fund Trustee Gil Stallings has been asked to gather expressions of interest from our Scholars and others who want to be considered for this appointment.  
CALL TO ACTION: Please check with Gil if you have any questions about serving as a Fund Trustee and let him know if you would like to be included in the list of Fund Trustee candidates. The deadline for expressing interest is Friday, September 22, 2017.
Gil can be reached by telephone at 540.856.3613 and by email at gstall7493@aol.com.
We look forward to welcoming a new Trustee to this very important undertaking!